Ready, Set, Write!
By Lyn Saunders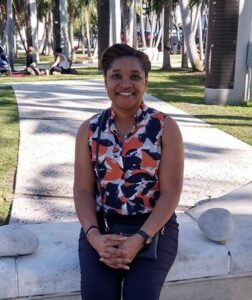 This summer is going to be unlike any summer we've ever seen.  There is so much going on in our daily lives, but we've got more time on our hands so I can't think of a better time to write.  I LOVE writing, however, in my twenty years as an educator I have found that it is a passion many of my students lack.  Sadly, most children are exposed to writing in a way that has tainted their view of it.  "Let's write for fun," said no one, ever! Yet, writing for fun is exactly what I'm proposing. Writing can bring words alive so that they can dance across your brain, encompass your heart and captivate your soul.  
This summer help your child become a writer! Whether it's keeping a diary, creating a journal, or summarizing special moments, children should write throughout the summer.  Not only does it sharpen their minds, but it helps to create a new, positive attitude toward writing.  A notebook or pad of paper is all you need to get started. Below are different approaches for encouraging writing at different grade levels.
---
Elementary School:
Grades K – 2
Have your child draw a picture that represents how they feel and write a sentence or two to describe their emotions. They may need some help with the writing. You or a family member can assist and also discuss their emotions with them.

Encourage your child to identify objects in their home like a kitchen mixer or a picture of their grandparents. They can write a sentence or a whole paragraph describing the object and how it is used or who is in the picture. 
Tip:  Don't dwell on the misspelled words. Try picking one or two words to look up in the dictionary with your child and focus on correct capitalization and punctuation instead.
Grades 3 – 5
Have your child write at least one paragraph about the most interesting, surprising or enjoyable part of their day. Make sure to look for details describing why they chose that moment. 

Start a daily diary. Your child can write 2-3 sentences summarizing their day before going to bed. They could even add what they are looking forward to doing the next day. 
---
Middle School: Grades 6 – 8
Ask your child to write a response to a daily question in their journal according to the day of the week:
Monday

– What is one memorable or exciting event that happened this past weekend?

Tuesday

– What is one thing you want to accomplish this week?

Wednesday

– Either go outside or look outside and describe as much as you can about what you see.

Thursday

– Write about the color that best describes your mood this week. Explain why that color best represents your mood.

Friday

– Explain one thing you have done or learned this week that was interesting, new or different.
---
High School: Grades 9 – 12
In addition to the activities suggested for the lower grades, there are several great journaling websites to help high school students journal throughout the summer.  Below are three of the sites that my students have found success using:
5 Minute Journal

–  Perfect for instilling gratitude and reflection, this app asks three questions in the morning and two in the evening to get you writing. It is designed to help set a purpose for the day and improvement for tomorrow. 

Grid Diary

–

This app provides various templates to select from to start the journaling process. It also provides eight questions each day to get you writing, such as "What have I done with my family today?" and "What can I do today to make my future better?"

Penzu

–  Privacy is Penzu's greatest feature. This app allows the journal to be locked and has an easy to use interface. You can also set up daily email reminders to journal. 
---
Writing is not only academic, but it can be therapeutic as well.  Having students write down their thoughts, discoveries, and dreams is an excellent way of helping them reevaluate their actions and behaviors in a non-threatening way.  Furthermore, building a love of writing from an early age is imperative to creating skillful authors who are able to convey their thoughts, desires, and knowledge in writing.  Stronger writers equal better communicators, and in this world today, we all need to hear, listen, and relate to one another, in a healthier manner!
Lyn Saunders is a reading coach at Immokalee High School in Collier County, Florida and was recognized as the 2018 Collier Teacher of the Year.