How Can Districts Support Youth Participatory Evaluation in Schools?
A district point-person can support multiple schools and accelerate benefits
Facilitating Youth Advisor professional learning and collaboration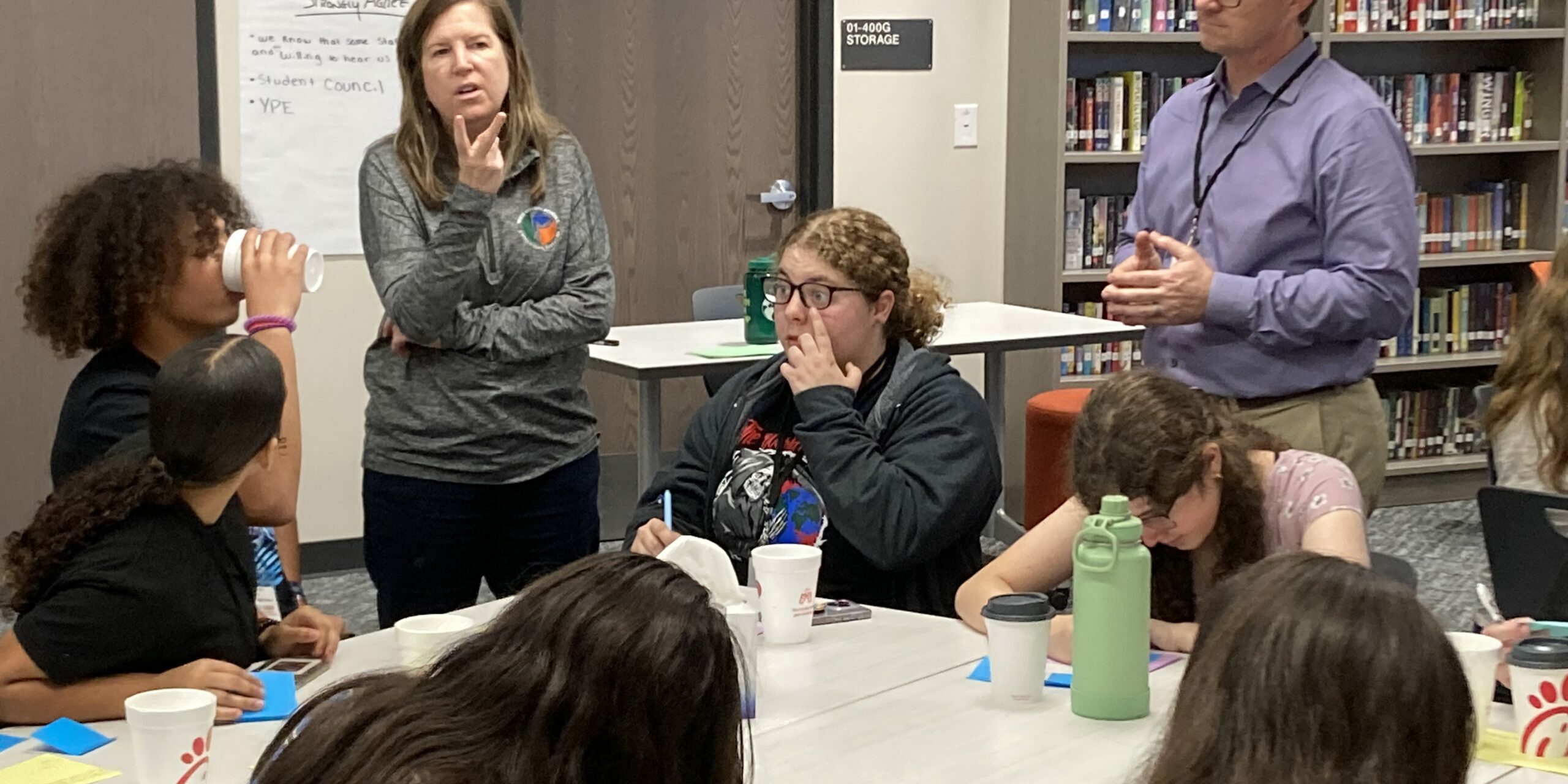 This course offers foundations, examples, and planning guides for Youth Advisors preparing to launch a YPE program at an individual school. When a district can support and encourage multiple schools to begin Youth Participatory Evaluation, a point person at the district can facilitate regular conversations among the Youth Advisors to support professional learning as the programs get off the ground. Developing a community of practice across schools can improve the work during a launch year and provide Youth Advisors with others to talk to when questions arise. These connections can be established virtually or in person, depending on your situation.
Facilitating peer-to-peer collaboration across schools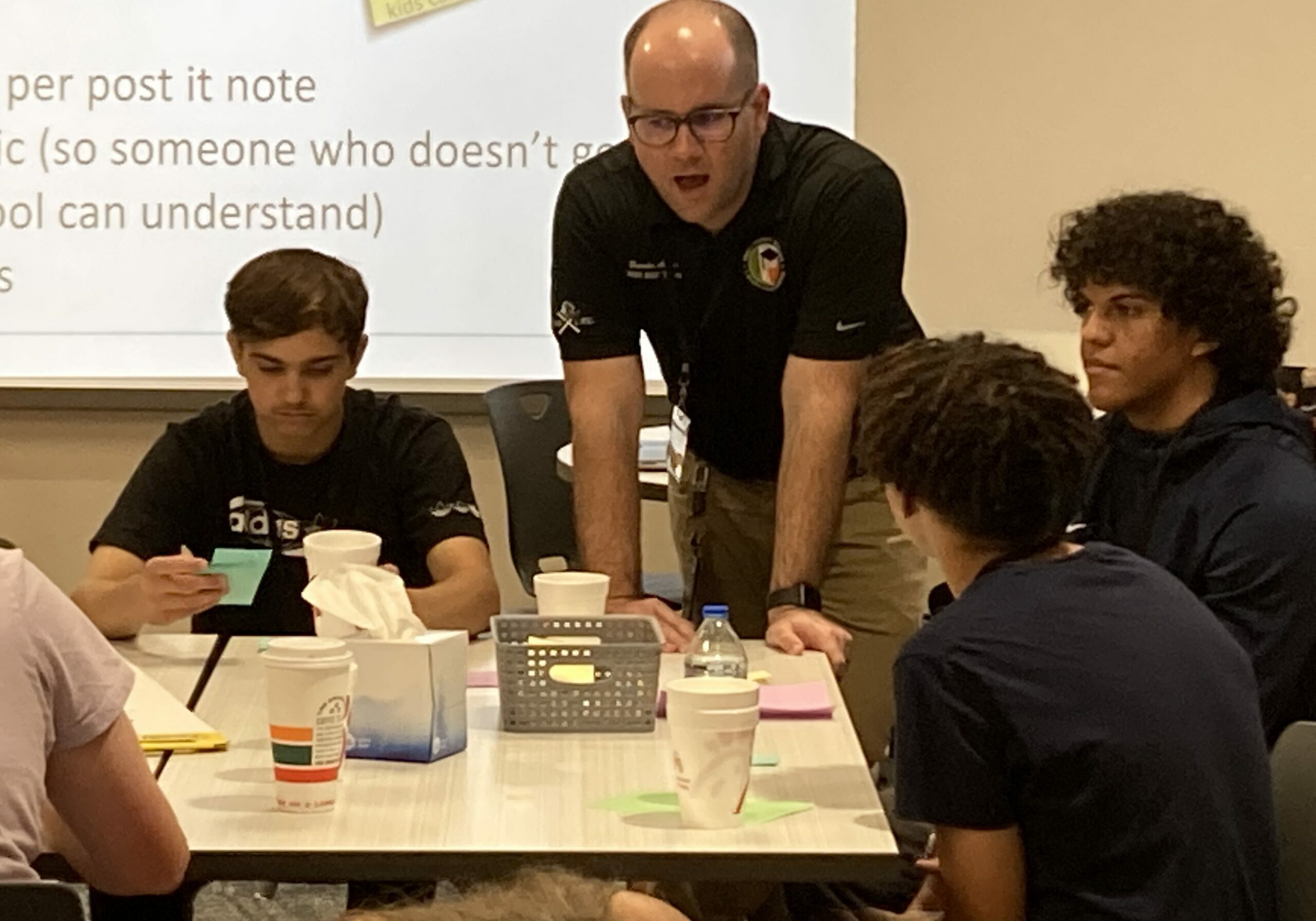 During our pilot year in Florida, we learned very clearly that getting the students together to learn and share made a positive impact on everyone. Connections can be made in a variety of ways and at different times during the year. Whether virtual or in person (although the students really preferred the in-person connections), you might choose to connect students at the beginning of the year to learn the fundamentals together and begin to develop research questions.
Likewise, you could connect students to learn about data collection methods and make their plans for data collection at their own schools, sharing with and learning from each other in the process. You might also connect the students to talk about data analysis and to share their final presentations with one another for feedback before formally reporting to the faculty and staff at the school. Youth Advisors reported that opportunities to connect with students in YPE programs at other schools were very helpful for participating students.
One of the benefits of Youth Participatory Evaluation is that over time, students will learn and grow as researchers. They will have opportunities to learn participatory research methods, but they will also be able to learn about student-drafted surveys, focus groups, and other data collection methods. Additionally, for many of the questions students will raise, the district may already have some useful data available for them to include in their own work.
For all of these more technical aspects of the work, district-level team members from Research and Evaluation departments can prove incredibly valuable to the Youth Advisors and to the students on the team. Students will benefit from consulting with Research and Evaluation team members who can help them understand collection methods and how to make sure they ask questions well. They can also help students understand and navigate the ethics of human subject research and the specific research rules and procedures in place for your district. You should develop a thorough understanding of the legal and ethical requirements involved with student-to-student data collection and human subject research that are in place in your district.
Proactive district-office support with these requirements can help guard against using the rules and procedures to shut the projects down after they begin. Instead, a district leader can help you use rules and requirements as opportunities for students to learn more about research and evaluation, understand what the rules are and why they are in place, and manage legitimate data collection within their present capabilities. With a strong and supportive Research and Evaluation person to support and advise, youth research skills will also grow and improve over time.
Supporting student learning about research and evaluation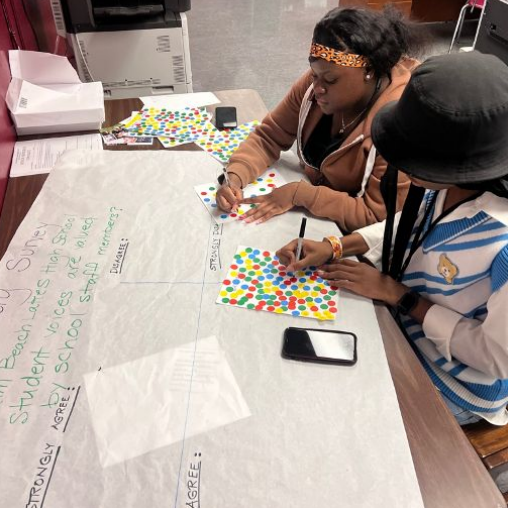 Opportunities for students to access subject matter experts from the District Office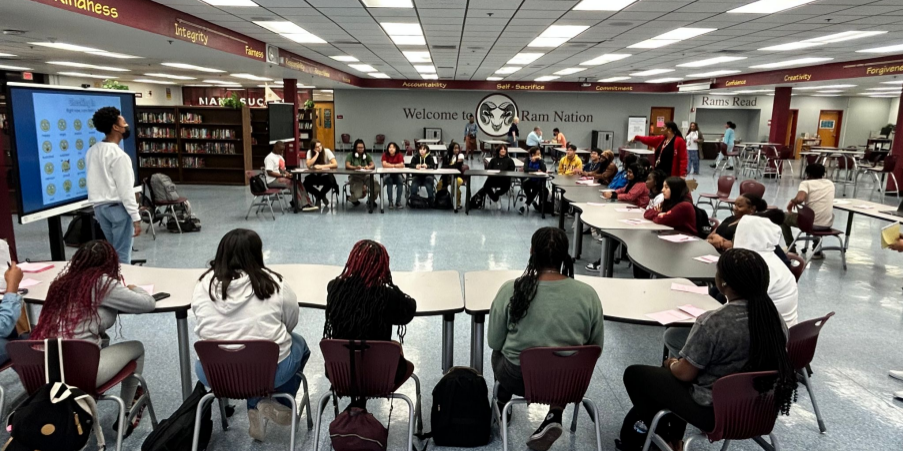 Often student research will uncover issues or policies that the students may not fully understand. As they are developing their research questions and preparing their data collection, they may seek to understand the work of specific departments more fully, and strong district-level support for YPE can make individuals available to share information and respond to students' questions as they prepare and complete their research. Likewise, existing data can be shared when adults in district offices are aware of the questions the students are pursuing. However, it is important to help the students learn how to ask for this assistance and be clear about the questions they would like to discuss.
Adults in each school need to be ready to engage deeply with the youth perspective and share power for decisions about what happens in the school. Where principals play an important role in helping to lead adult mindset shifts at individual schools, a district-level commitment and point person to bring about similar shifts at the District-level can have an additional positive impact.
Beware of mindsets that engage student voice but remain hesitant to follow through on the outcomes. For example:
Using YPE to find out what students want, so we can do it for them: Once you start to build student ownership, be intentional about continuing to develop it and share power for school experiences.
Using YPE to find out what students think, so we can get them excited about what we know is good for them: Students bring different perspectives and see things through different eyes. Be sure that next steps build on those perspectives and not just preconceived notions about solutions.
Using YPE to ask students to support something you have already decided to do: It isn't that your ideas and their ideas will never align. Instead, YPE offers the opportunity for students to understand the perspectives of their fellow students and to communicate those effectively in discussions with adults. All kinds of good ideas are likely to emerge from these strong conversations. Building adult:youth understanding, engagement, and communication can be of great value when they are built authentically.
In Minneapolis, the school district has been employing Youth Participatory Evaluation across its schools for several years, and they have identified the following ways that adults should be prepared in order to see the greatest benefit from YPE. These include:
All staff in the building need to have a shared understanding of the purpose and value of YPE
Schools need to ensure spaces exist where youth voice is heard and where students and staff can share power and see themselves as true partners
Schools need to strive to create an inclusive and democratic school culture that is committed to a growth mindset. This means that both students and staff are committed to embracing challenges and striving to continuously learn and improve
The system should make strategic decisions that align and support youth voice
These are big shifts, and starting a YPE team alone will not realize them. However, with principal leadership and ongoing conversation and inclusion of educators and school administrators, adults can create additional opportunities to work together during the project that can build inclusive trust between students and adults.
A small set of videos to support this work on adult mindset and culture shifts is available here thanks to the Minneapolis Public Schools. Youth Participatory Evaluation Training Series
Supporting shifts in adult culture and mindset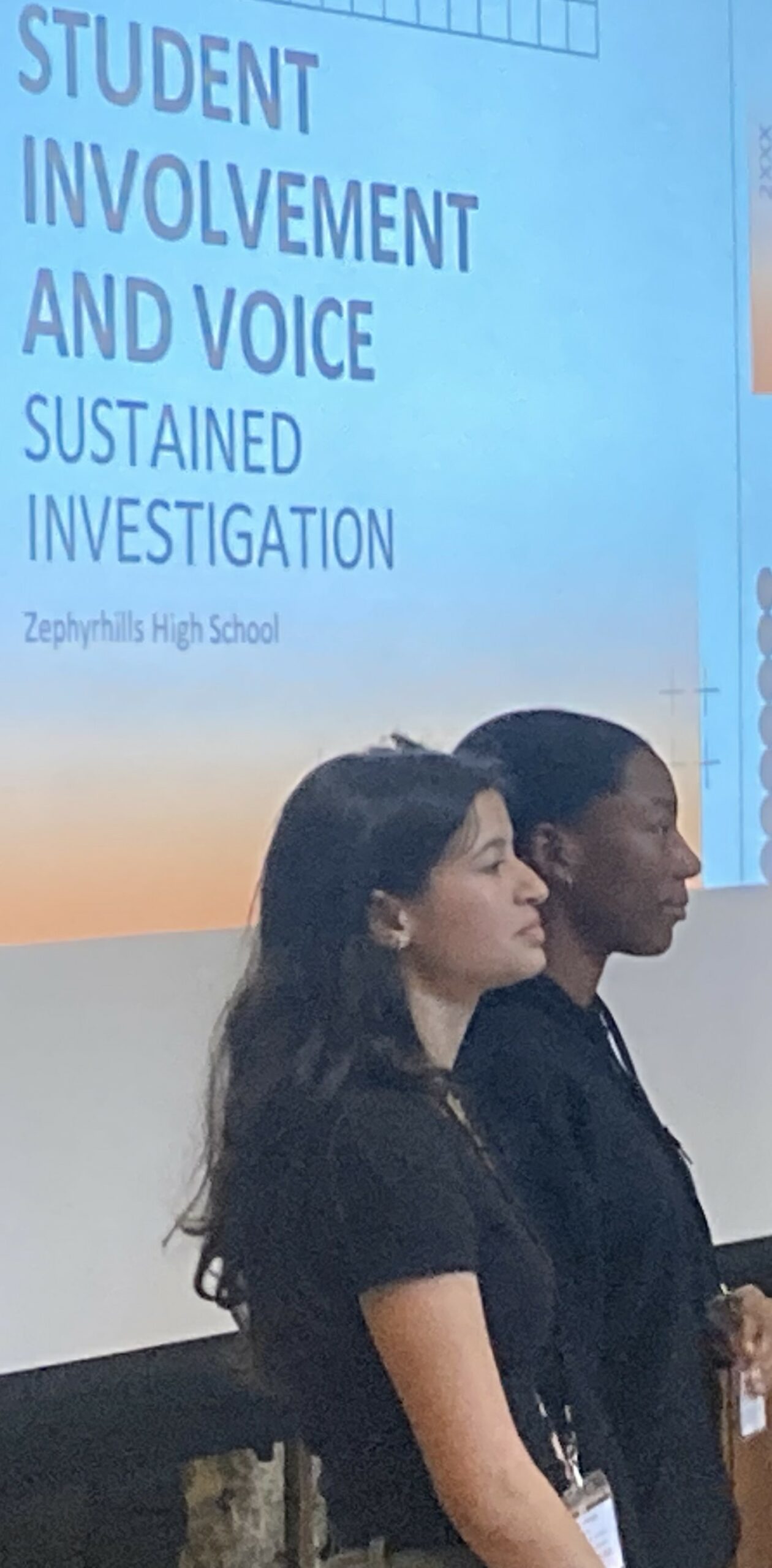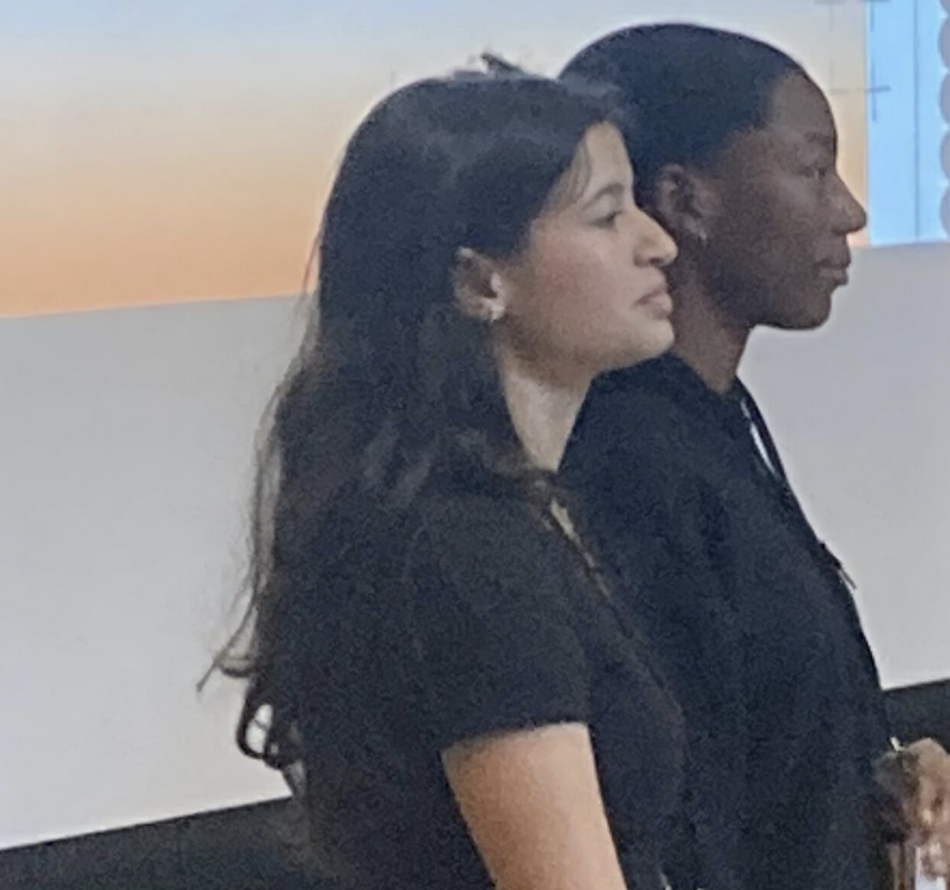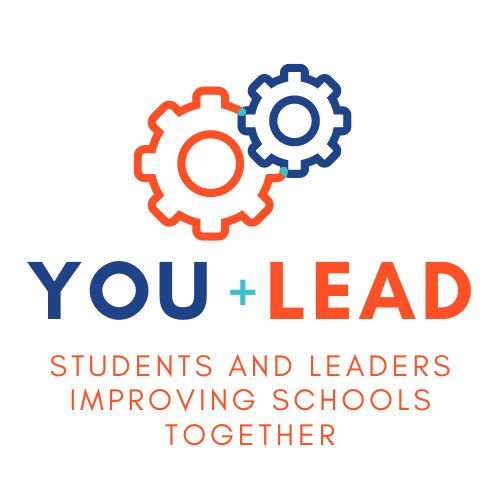 The Power Of Community
Join our community of education leaders committed to elevating student voices in schools. If you are interested in, or have implemented, a YPE Program or other youth voice effort in your school, we want to help you connect, collaborate, and learn from each other. Ask questions, offer advice, share experiences, and more!